«Tʜᴇ Vɪᴘᴇʀ»
adмιnιѕтraтor
Offline
What's up, Rippers?
Ever wanted to know what the rest of these lovely themes looked like, but didn't feel like clicking and scrolling around on all of them? Never fear! Your solution is here! Below this text are spoilers, and within those spoilers...? Images! No more hassle to find which theme you'd like to use next! So, here we go!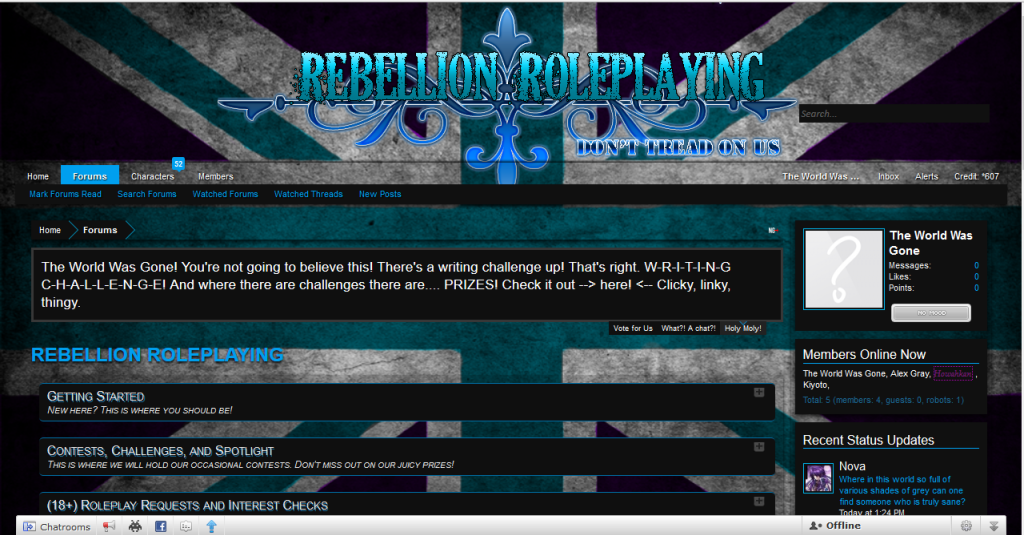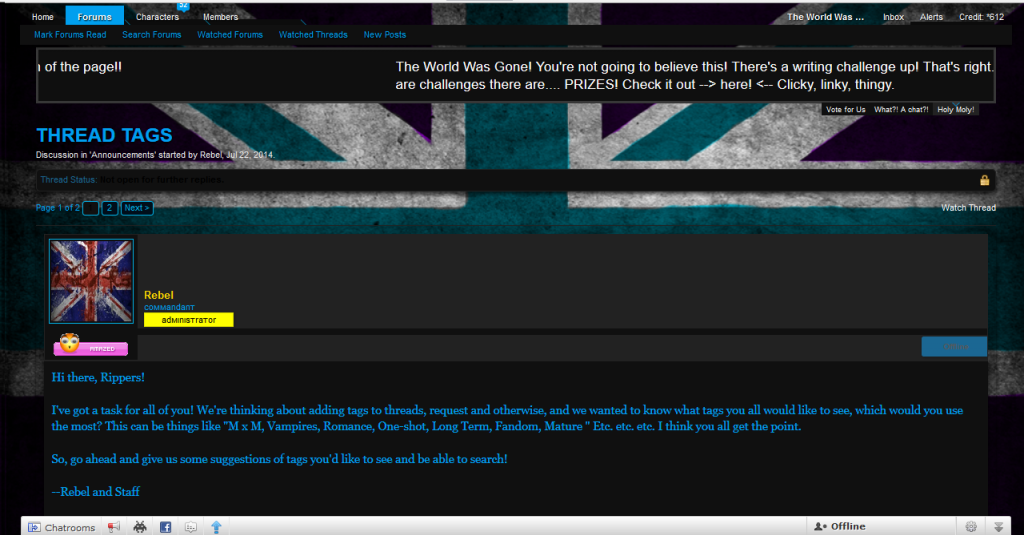 This is the default theme, the one you have when you start off. Featuring dark/black background with vibrant blue text.
-Nova's Theme-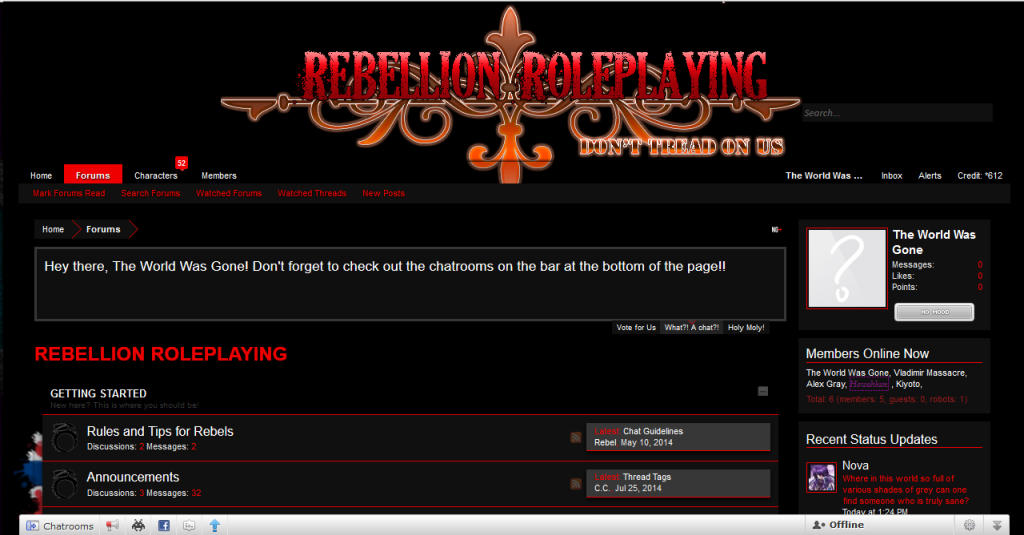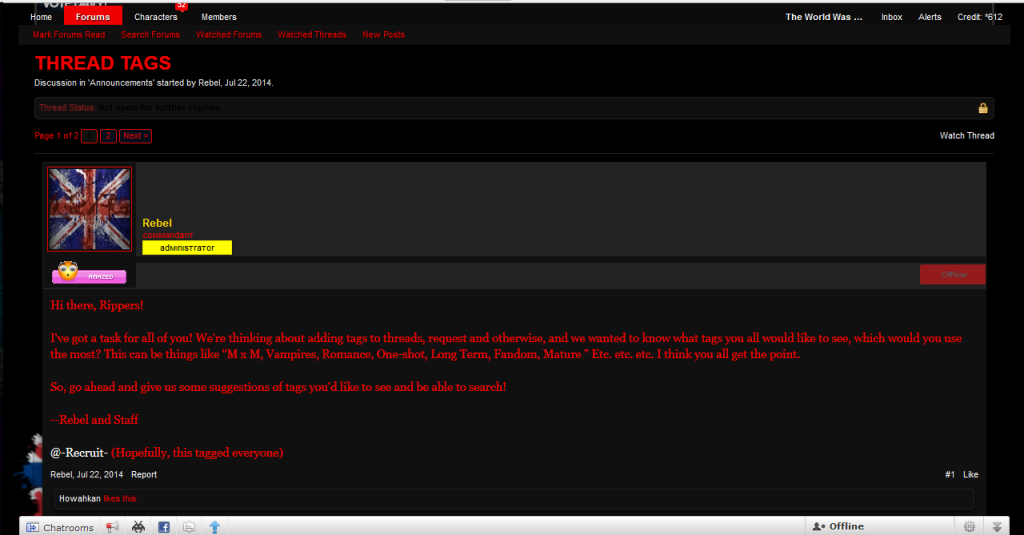 This is a simpler theme. Featuring a small, simplistic background with black and vibrant read font.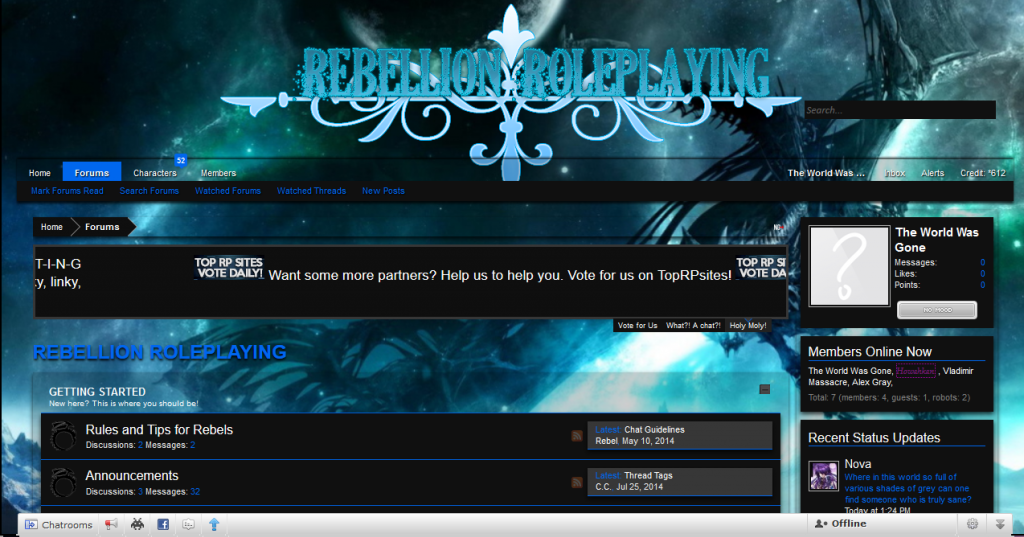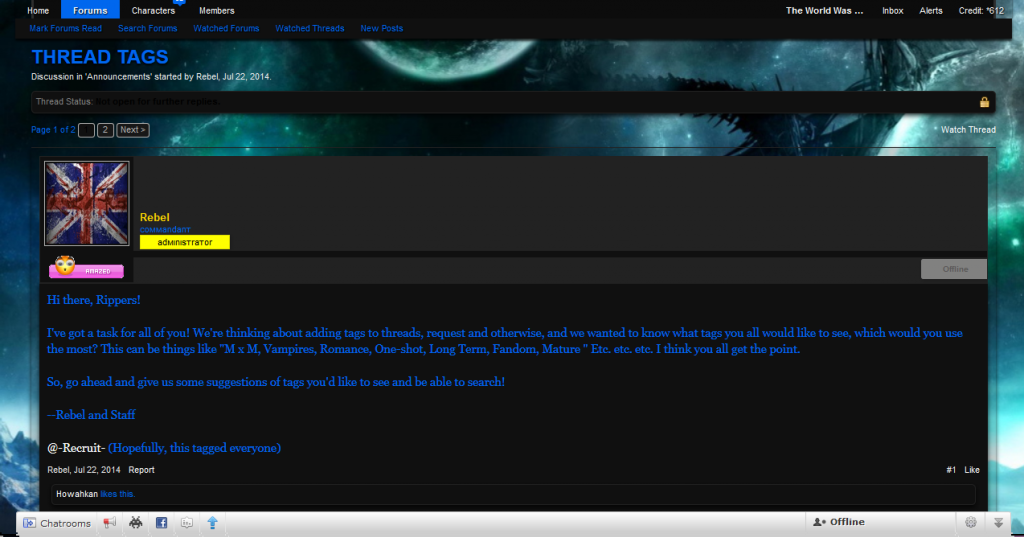 This is a light blue theme with a dragon based background. (Hence the Skyrim reference). It features dark backgrounds with a darker blue text than featured in Into the Harbor.
-Eliah's Theme-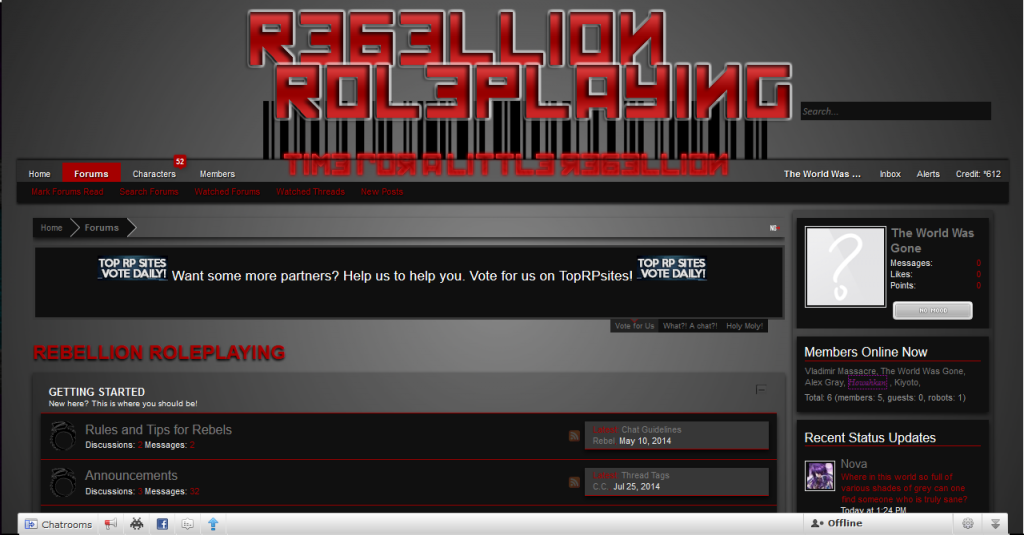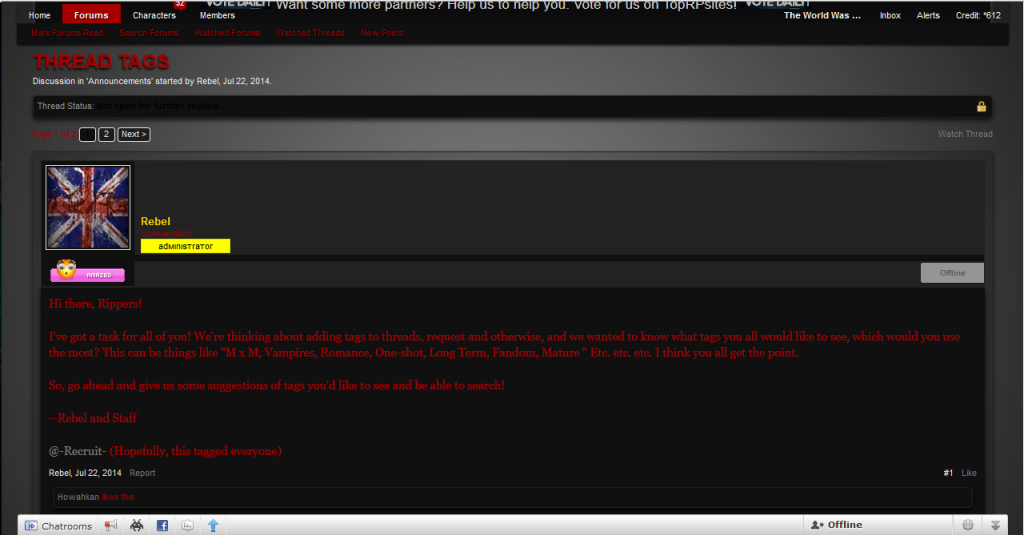 This is a super simple theme, featuring a gradient type background. This theme features dark/black backgrounds with a deep maroon default text.
-Marxist Panda's Theme-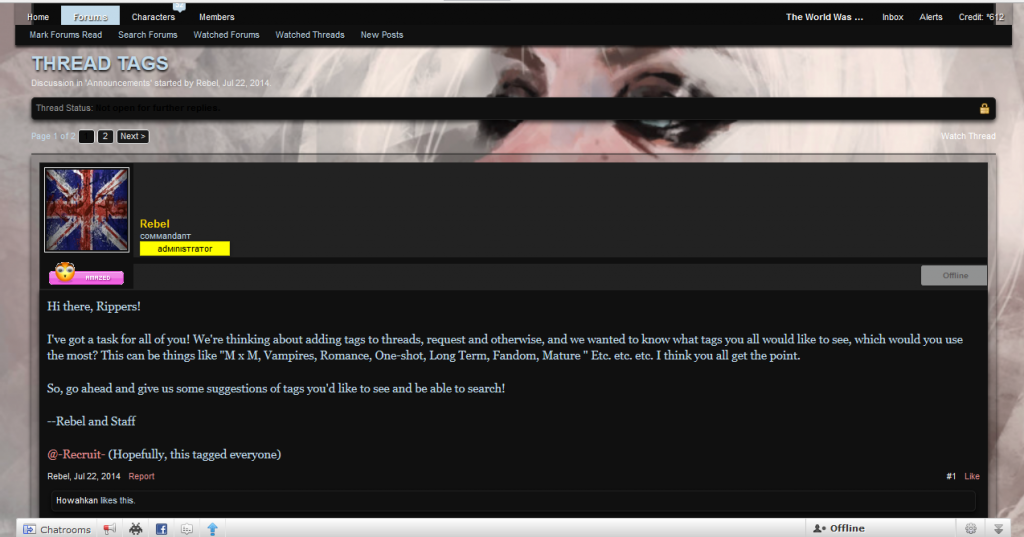 Here we have a much softer theme. Melancholy Whimsy is made to represent just that: Melancholy. The background almost appears to be a painting. It's a black and white theme, with dark background and light colored text.
-C.C.'s Theme-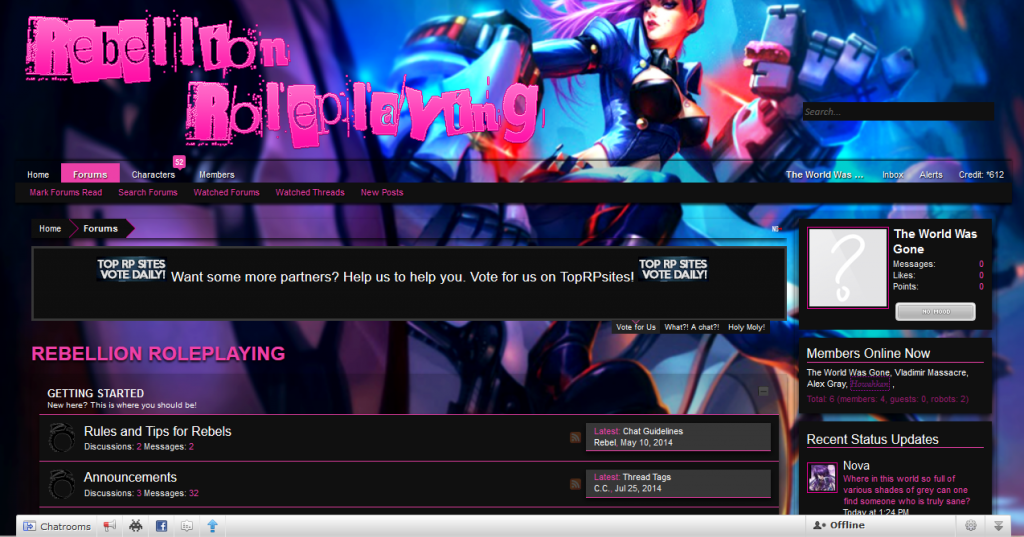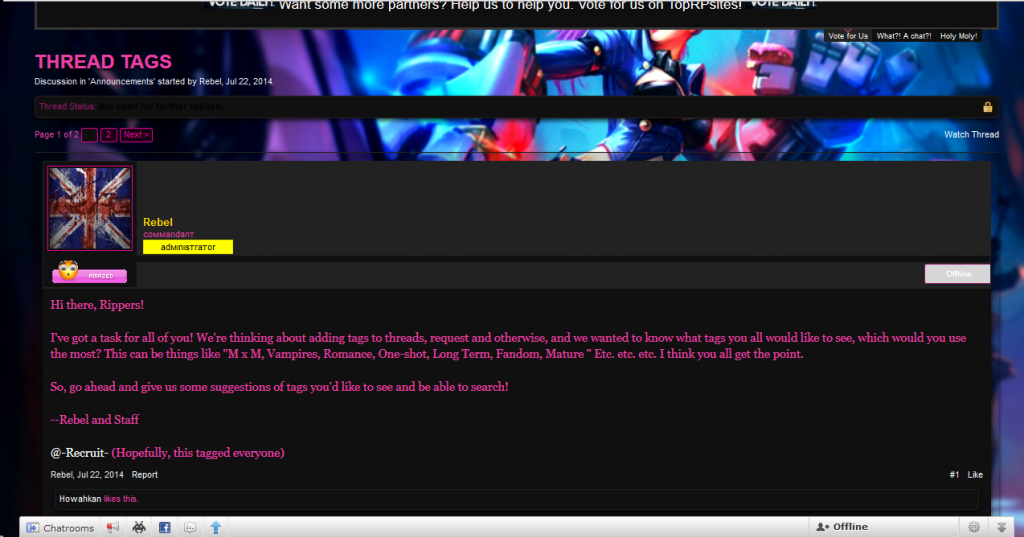 For those who like a splash of color, this League of Legends themed Style is right up your ally! It features a dark background, with pink text.
-LithiYum's Theme-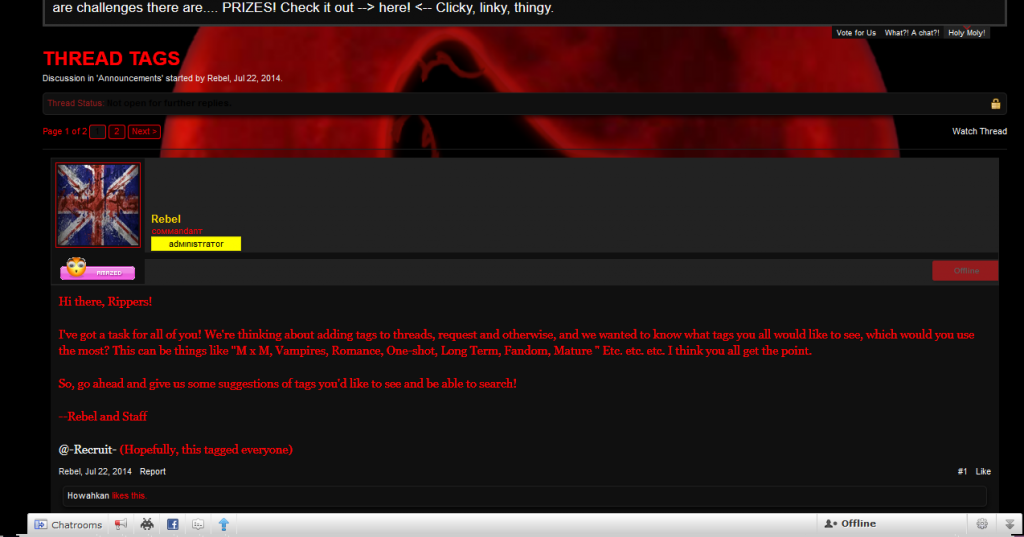 This theme features a red mooned background with a howling wolf! Ah-oooh! This theme features dark backgrounds and bright, blood red colored text.
-Castiel's Theme-
​
Last edited: